Treat your body and mind with these hot yoga classes adapted to your level.

In a room heated between 36º and 40º Celcius, the Moksha set is made of 40 positions on the ground or standing. Each class, supervised by a qualified teacher, provides a full-body training where the muscular or cardiovascular systems work together to reinforce, relax and detoxify body members.
The benefits of Moksha yoga are apparent and its practice can reduce stress, depression, insomnia and digestive problems.
Participants can register to the Yin, Ashtanga, Moksha Flow and Powerflow classes, with various practices, goals and difficulty levels.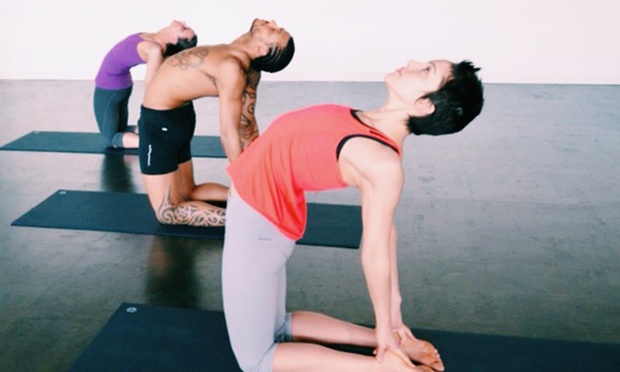 Moksha Yoga Laval
The independent Moksha Yoga Laval offers various styles of hot yoga and is devoted to its social and environmental engagement. The rooms and their maintenance are based on durable eco-friendly principles, with the use of natural cleaning products and the studio's cork floor and energy-saving heating system.
---
Regular rates verified on July 16, 2014.